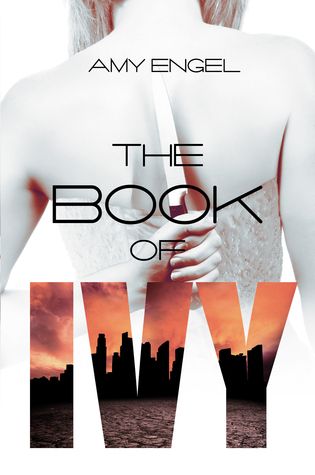 The Book of Ivy

by Amy Engel
Series: The Book of Ivy #1
Published by
November 11th 2014 by Entangled: Teen
Genres: Dystopia
Pages: 304
Source: Was sent this book for a honest review from
After a brutal nuclear war, the United States was left decimated. A small group of survivors eventually banded together, but only after more conflict over which family would govern the new nation. The Westfalls lost. Fifty years later, peace and control are maintained by marrying the daughters of the losing side to the sons of the winning group in a yearly ritual.

This year, it is my turn.

My name is Ivy Westfall, and my mission is simple: to kill the president's son—my soon-to-be husband—and restore the Westfall family to power.

But Bishop Lattimer is either a very skilled actor or he's not the cruel, heartless boy my family warned me to expect. He might even be the one person in this world who truly understands me. But there is no escape from my fate. I am the only one who can restore the Westfall legacy.

Because Bishop must die. And I must be the one to kill him…
Entangled Teen sent me this book along with another one. I'm not a huge fan of the cover if I'm being honest but the description of the book sold me on it. I mean a book where a girl has to marry a boy & then kill him? Sold!
I really enjoyed this book! I liked the character Ivy overall. She was head strong, confident and determined to really fight for what was right. Bishop was amazing as well. He was such a sweet, strong man and I loved how his & Ivy's relationship unfolded.
The whole backstory to this book is crazy. Daughters from the losing side of the war have to marry boys from the winning side. It's crazy isn't it? The girls entered into the marriage pool are usually 16 which again is crazy!!
Ivy's grandfather I believe was the main general ( or something like that) that lost in the war & Ivy's father is trying to regain control again and become president. In order to do that Ivy must kill Bishop and then her family will make their move to regain power.
Ivy has listened to her father her whole life. She only knows what her father has told her about the president & his son and how awful they are. Once Ivy marries Bishop, she learns how kind and nice he truly is and maybe that his father isn't so horrible after all.
I loved how Ivy & Bishop's relationship unfolds. It's slow and tedious and I really appreciated that because some YA books it's insta love and that's not always the best case. Ivy & Bishop got to know each other before rushing into anything and they become friends.
Then of course Ivy struggles with the fact that she has to kill Bishop.
The pacing of the book was good as well as the writing. I felt the ending was a little rushed but then again the ending happened in the span of 3 days so that is understandable.
Overall I really enjoyed this book!
Great characters, well written and beautiful love and along with some scheming, it makes for a great book!
I can't wait for the sequel!