I'm shaking things up a bit on this blog. I've decided that it's not just going to be a book blog but rather a MY LIFE blog. Why not share a little bit of different things with you guys?
So I love notebooks...like it's a problem. I have the hardest time not buying every single cute notebook I see! I also love writing lists and etc. I write my monthly bills out every month, videos I want to film, things I want to buy; I literally write lists for EVERYTHING!
Today I thought I'd share with you my current notebooks. Now I save all of my notebooks/planners in my memory box when I am done with them because I think it's fun to look back and see what you wrote and etc.
Enjoy my notebook obsession!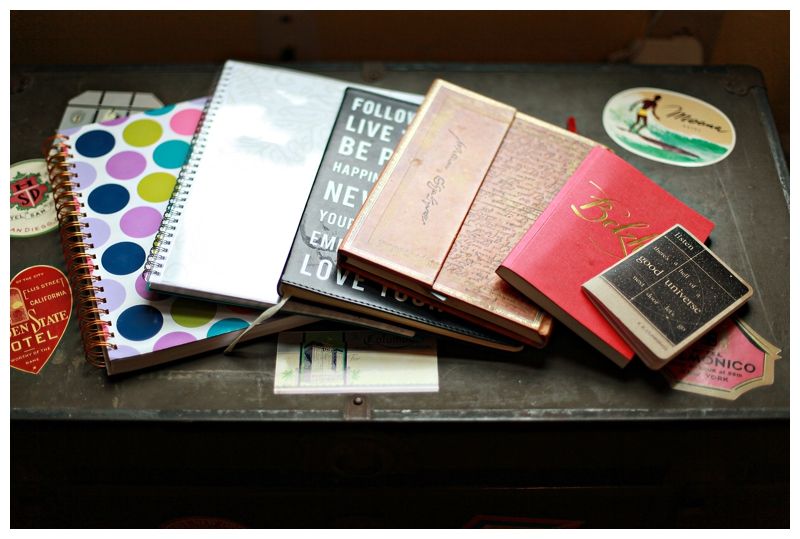 -The very left notebook is my planner. I love Target planners because of their size ( because I write to big) and their cute designs!
-The center notebook was my current notebook. Sadly I am packing it up. I love it so but I can't rip out the pages easily. Seriously though, how pretty is this notebook!
-The right one is my newest notebook! I just picked it up today at Target for $2.00! I am a bargain shopper too! I can't wait to fill this one up with all my many lists!
-The left one is honestly just for decor on my bookshelf. My husband got it for me a couple of Christmas's ago. I mean how lucky am I that my husband gets my weird obsessions?
-The middle book was sent to me as apart of a book promotion following the same name. I don't know what I plan to write in it but I love the size and prettiness of it!
-The right notebook I keep in my purse because you never know when you have to write something on the go!
I hope you guys enjoyed this kind of different post!
If you have any suggestions for future random blog posts please comment & let me know!!