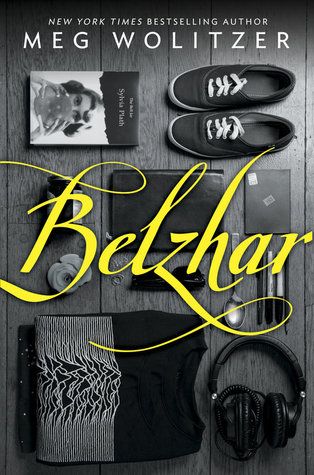 Belzhar
by Meg Wolitzer
Published by
Dutton on September 30, 2014
Genres:
Contemporary, Boarding School
Pages:
272
Source:
Was sent this book for a honest review
Buy the Book
•
Goodreads
If life were fair, Jam Gallahue would still be at home in New Jersey with her sweet British boyfriend, Reeve Maxfield. She'd be watching old comedy sketches with him. She'd be kissing him in the library stacks.
She certainly wouldn't be at The Wooden Barn, a therapeutic boarding school in rural Vermont, living with a weird roommate, and signed up for an exclusive, mysterious class called Special Topics in English.
But life isn't fair, and Reeve Maxfield is dead.
Until a journal-writing assignment leads Jam to Belzhar, where the untainted past is restored, and Jam can feel Reeve's arms around her once again. But there are hidden truths on Jam's path to reclaim her loss.
This was a very interesting book. You kind of have to go into it without knowing to much because it's almost a mystery. The whole book we know that Jam's boyfriend, Reeve is dead but we don't know how he died which adds even more to the mystery.
Jam was a somewhat likeable character. I could not connect with her that well because throughout this whole book she just remained hidden to me, closed off. I did feel like she grew immensely by the end of the book & was proud of her for it but still I felt she was so closed off.
I enjoyed reading about the special topics class. I also loved reading about all of the different students in the class & the circumstances that caused them to land in this 'special school'. I was very gripped by some of their stories.
Overall I liked this book. I flew threw it and it was enjoyable. I just didn't connect with the main character that much & the ending really threw me for a loop. I still don't know where I stand on the ending. Part of me really doesn't like it but the other part of me likes it...I'm just so confused!
I am glad to have read this book because it was just so interesting. I also recommend you read this book as well because I loved the boarding school aspect and the whole special topics class!