Welcome to another new feature, Authors!
I have a ton of favorite authors & I thought it would be interesting to do a feature on some of my
favorites.
I'm kicking things off with my all time favorite contemporary author, Sarah Dessen.
This def. has not been the first time I've talked about Mrs. Dessen. A couple of years ago I started a Sarah Dessen book club on my Youtube channel.
Each month we read a Sarah Dessen book & either filmed or wrote a review on said book.
I've read all of Dessen's books & I thought it was high time to reread my favorites!
Sadly, I couldn't go on with the book club because my personal life got to hetic so I only got to reread 5 of them I believe.
With this new feature I am looking back all Dessen's books & telling you which ones were my favorites and which ones weren't!
I love Sarah Dessen's books. I started reading them when I was 16 and happened stopped since. She writes such light hearted books but they always have a theme/lesson underneath which I adore. The settings for her books are usually in a small beachy town which again I love because I live near the beach.
If your looking for some amazing contemporary books have no fear! Sarah Dessen is here!
* Click on the book title to purchase the book, if you wish! *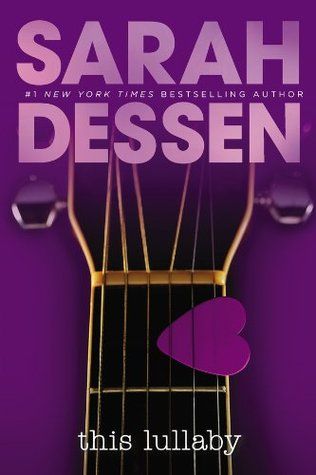 When it comes to relationships, Remy doesn't mess around. After all, she's learned all there is to know from her mother, who's currently working on husband number five. But there's something about Dexter that seems to defy all of Remy's rules. He certainly doesn't seem like Mr. Right. For some reason, however, Remy just can't seem to shake him. Could it be that Remy's starting to understand what those love songs are all about?
My Rating

: 3 1/2 out of 5
This isn't one of my favorite Sarah Dessen books if I am being honest. The main reason is Remy. Remy is a very hard character to love because she's very rigid and tough. Dexter is still one of my favorite male characters though! He is so sweet & funny and loveable! Overall this is a good book. It's all about learning to love even though you don't want to. That love can be good despite the surroundings around us.
It's been so long since Auden slept at night. Ever since her parents' divorce—or since the fighting started. Now she has the chance to spend a carefree summer with her dad and his new family in the charming beach town where they live. A job in a clothes boutique introduces Auden to the world of girls: their talk, their friendship, their crushes. She missed out on all that, too busy being the perfect daughter to her demanding mother. Then she meets Eli, an intriguing loner and a fellow insomniac who becomes her guide to the nocturnal world of the town. Together they embark on parallel quests: for Auden, to experience the carefree teenage life she's been denied; for Eli, to come to terms with the guilt he feels for the death of a friend.
One of my all time favorites by Dessen! This is set in a beachy town ( as if the cover doesn't give it away) and all the characters are amazing! Auden is an amazing character! She has always been the perfect daughter to her insane mother and for the summer she's spending it with her Dad and learning to just let go. This book is all about learning to live carefree, to enjoy life and that if you fall down you can get back up again!
Plot:
A long, hot summer...That's what Macy has to look forward to while her boyfriend, Jason, is away at Brain Camp. Days will be spent at a boring job in the library, evenings will be filled with vocabulary drills for the SATs, and spare time will be passed with her mother, the two of them sharing a silent grief at the traumatic loss of Macy's father.
But sometimes, unexpected things can happen—things such as the catering job at Wish, with its fun-loving, chaotic crew. Or her sister's project of renovating the neglected beach house, awakening long-buried memories. Things such as meeting Wes, a boy with a past, a taste for Truth-telling, and an amazing artistic talent, the kind of boy who could turn any girl's world upside down. As Macy ventures out of her shell, she begins to wonder, Is it really better to be safe than sorry?
Thoughts:
Again, another one of my favorites! This one has my favorite supporting characters from of all Dessen's novels! The crew at Wish, oh can I be friends with you guys? The two main characters are amazing as well! Macy is a loveable, hard working girl that is still dealing with the loss of her father. She meets Wes, a quiet, hard working, artistic guy and did my heart just melt? Amazing! This book is about dealing with loss and learning to move on and love again.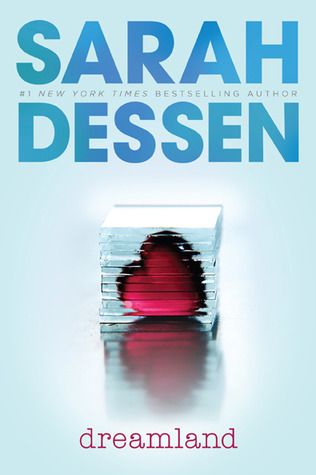 Ever since she started going out with Rogerson Biscoe, Caitlin seems to have fallen into a semiconscious dreamland where nothing is quite real. Rogerson is different from anyone Caitlin has ever known. He's magnetic. He's compelling. He's dangerous. Being with him makes Caitlin forget about everything else--her missing sister, her withdrawn mother, her lackluster life. But what happens when being with Rogerson becomes a larger problem than being without him?
Rating: 4/5
Ok I'll admit it's been a LONG time since I've read this. I was supposed to reread this in the book club but time escaped me so I'm foggy on remembering this book. I will say this is one of Dessen's saddest books. It
's somewhat different than her usual ones which isn't a bad thing at all. I wish I could say more but alas I have totally forgotten because my memory sucks!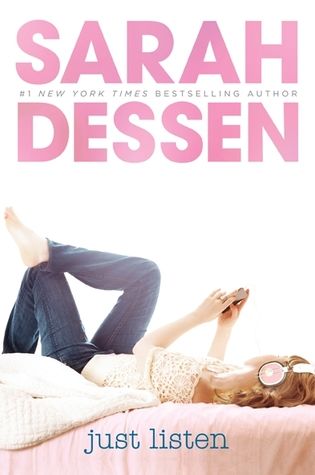 Last year, Annabel was "the girl who has everything" — at least that's the part she played in the television commercial for Kopf's Department Store.

This year, she's the girl who has nothing: no best friend because mean-but-exciting Sophie dropped her, no peace at home since her older sister became anorexic, and no one to sit with at lunch. Until she meets Owen Armstrong.

Tall, dark, and music-obsessed, Owen is a reformed bad boy with a commitment to truth-telling. With Owen's help, maybe Annabel can face what happened the night she and Sophie stopped being friends.
My Rating: 5/5
Thoughts:
Another one my favorites! I love Owen and Annabel and how their relationship progresses through the novel. They both have gone through some very rough times and they just click very well. Annabel has somewhat been isolated from her friends because of an event and her home life is going downhill as well. This book is all about just listening to your instincts and sticking up for yourself.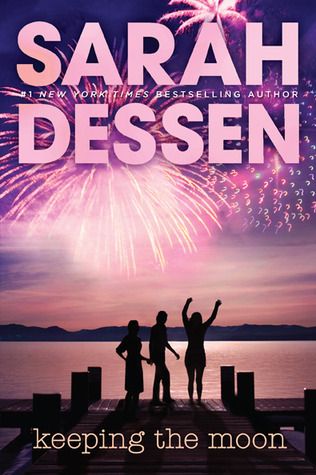 Colie expects the worst when she's sent to spend the summer with her eccentric aunt Mira while her mother, queen of the television infomercial, tours Europe. Always an outcast -- first for being fat and then for being "easy" -- Colie has no friends at home and doesn't expect to find any in Colby, North Carolina. But then she lands a job at the Last Chance Cafe and meets fellow waitresses Morgan and Isabel, best friends with a loving yet volatile relationship. Wacky yet wise, Morgan and Isabel help Colie see herself in a new way and realize the potential that has been there all along.
Thoughts:
Once again another book I did not get to in my Sarah Dessen reread. This one of Sarah Dessen's first published books I think, so it has been FOREVER since I first read it. I will say I know I enjoyed this one though!
Ruby knows that the game is up. For the past few months, she's been on her own in the yellow house, managing somehow, knowing that her mother will probably never return.
That's how she comes to live with Cora, the sister she hasn't seen in ten years, and Cora's husband Jamie, whose down-to-earth demeanor makes it hard for Ruby to believe he founded the most popular networking Web site around. A luxurious house, fancy private school, a new wardrobe, the promise of college and a future; it's a dream come true. So why is Ruby such a reluctant Cinderella, wary and defensive? And why is Nate, the genial boy next door with some secrets of his own, unable to accept the help that Ruby is just learning to give?
Thoughts:
Another one of my favorites! ( Am I saying that to much, haha!) Seriously though this book is up there on my list! Ruby is a very likable character and I loved reading her progress throughout the whole book. Ruby is used to doing things on her own and taking care of everything, including her mother so it's a real shell shocker when Ruby has to move in with her older sister Cora and her husband Jamie.
Oh how I love Cora & Jamie! They were such a sweet couple and Jamie is just hilarious! This book is all about learning to trust again and that you can rely on family!
Halley has always followed in the wake of her best friend, Scarlett. But when Scarlett learns that her boyfriend has been killed in a motorcycle accident, and that she's carrying his baby, she was devastated. For the first time ever, Scarlett really needs Halley. Their friendship may bend under the weight, but it'll never break--because a true friendship is a promise you keep forever.
Thoughts:
Once more another one I didn't get to! This one was amazing as well...at least I think so! I can't remember! This book is all about friendship and how far your willing to go for that friend!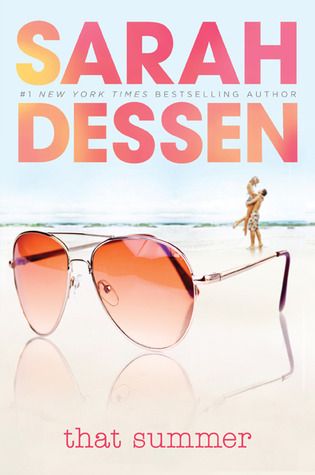 For fifteen-year-old Haven, life is changing too quickly. She's nearly six feet tall, her father is getting remarried, and her sister—the always perfect Ashley—is planning a wedding of her own. Haven wishes things could just go back to the way they were. Then an old boyfriend of Ashley's reenters the picture, and through him, Haven sees the past for what it really was, and comes to grips with the future.
Thoughts:
I think this is Dessen's first ever book & if I'm being honest, it's not one of my favorites. It's just ok in my opinion. Haven is somewhat immature but she's 15 so that is def. understandable! Overall I didn't love this one but fun fact! This book along with someone like you ( I Think) was turned into a movie called How To Deal starring Mandy Moore!
Luke is the perfect boyfriend: handsome, kind, fun. He and Emaline have been together all through high school in Colby, the beach town where they both grew up. But now, in the summer before college, Emaline wonders if perfect is good enough. Enter Theo, a super-ambitious outsider, a New Yorker assisting on a documentary film about a reclusive local artist. Theo's sophisticated, exciting, and, best of all, he thinks Emaline is much too smart for Colby. Emaline's mostly-absentee father, too, thinks Emaline should have a bigger life, and he's convinced that an Ivy League education is the only route to realizing her potential. Emaline is attracted to the bright future that Theo and her father promise. But she also clings to the deep roots of her loving mother, stepfather, and sisters. Can she ignore the pull of the happily familiar world of Colby?

Emaline wants the moon and more, but how can she balance where she comes from with where she's going?
Thoughts:
This is Dessen's latest book and I really enjoyed it! It takes place in a small, beachy town and it's all about Emaline who is trying to escape said beach town. Emaline is a good character, I didn't agree with some of her choices but she was still likable. I liked this book but I didn't love it!
Since her parents' bitter divorce, McLean and her dad, a restaurant consultant, have been on the move-four towns in two years. Estranged from her mother and her mother's new family, McLean has followed her dad in leaving the unhappy past behind. And each new place gives her a chance to try out a new persona: from cheerleader to drama diva. But now, for the first time, McLean discovers a desire to stay in one place and just be herself, whoever that is. Perhaps Dave, the guy next door, can help her find out.
Thoughts:
Another one I really enjoyed! Mclean moves alot, so she never really gets grounded in one place. She finally moves somewhere new for the 15th time it seems and Mclean really wants to settle there and finally figure who she really is. A great book about learning about yourself!
If you have read any of Sarah Dessen's books which ones are your favorites & least favorites?
What author should I feature next?